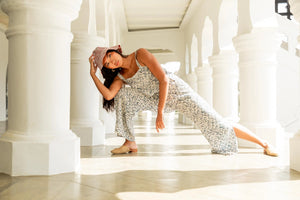 Join our movement
ZERRIN is a curated platform powering the growth and visibility of independent designers and the sustainable fashion movement.
A marketplace, media hub and creative agency, our mission is to be a growth engine for emerging labels, whilst inspiring a growing community of citizens and brands to create and consume more consciously.
The word ZERRIN means 'golden'. It speaks to our mission to reimagine the landscape and traditional values of retail and media. We're committed to nurturing up-and-coming talent and new ideas driving positive change to spark a culture shift for a better world.
Whether you're a brand or like-minded organisation or initiative, we'd love to find a way to work together to make an impact.
Online/Offline Stores
Want to learn about becoming a retail partner for our online store, offline boutique or curated pop up experiences? Email us at hello@zerrin.com and fill out our stockist form below.
STOCKIST FORM
Media & Events
From editorial content and opinion articles, to curating thought-provoking panel discussions or runway presentations, we create events that make an impact, promote sustainability and support emerging brands
LEARN MORE
Creative Agency
LEARN MORE
Get in touch with our team below or email buzz@zerrin.com